"I was given a jar of this product by someone to use on my Thoroughbred for a huge abrasion wound on the side of his head. It was really easy to apply; did not seem to burn him when I put it on, and it did heal quickly! It takes just a dab and the small jar lasts a long time, so it is as cost-effective as it is wound-effective!"
Sandra
"Great product! Mix with peppermint oil for a dry coughing horse. Mix with Listerine for a sweat for a beautiful neck. Reasonably priced compared to the specialty drug companies."
Cheryl
"Actually works! Overall great product, thumbs up! "
Dave
"I use cedar oil for keeping flies off pets. I have been using a combination of cedar oil and water in a sprayer for keeping flies off of my two newfoundland dogs before walking them at the park. Just make sure you shake the bottle before spraying! Works great! Safe for pets!"
Francine
"I have tried so many different products and concoctions on my horses legs to heal their scratches (pastern dermatitis). This is now my go to product! Heals them up quickly without burning. It is blue though, so it will stain white legs, but at least I can tell where I put it."
Nick
"This is a product we have used over the years, and have had good results with."
Jo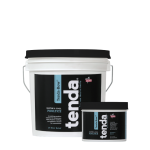 "I love this product. Anytime there is a tendon I reach for Tenda-Bow. It tightens and cools. I have used it on a bowed tendon and had them return to normal, even in heavy work. I race standardbreds. It's my go to product."
Kasei
"Cedar Oil shipped promptly and made an old antique cedar chest smell like new."
James
"Wonderful product! I used the BNM Paste on two horses that had been bleeding through lasix. With the BNM and lasix, neither horse has bled. This is a great product; saved the careers of two very good horses."

Una